Bringing Our Experience to the Table
| | | |
| --- | --- | --- |
| ValueSolve panel members are recognized statewide, nationally and internationally for their knowledge of and experience in alternative dispute resolution. We're frequent teachers and lecturers on ADR, and we monitor developments in the field. Year after year, we're chosen by our peers to be listed among the top lawyers in Minnesota in the practice of ADR and selected for inclusion in The Best Lawyers in America, America's Leading Lawyers for Business, Chambers USA, Martindale-Hubbell, The National Academy of Distinguished Neutrals, The International Mediation Institute and  Minnesota Super Lawyers. Those honors might be impressive hanging on a wall, but what really matters is why we were recognized – our peers say we're doing our job well.  That kind of praise is almost as good as hearing the parties on both sides of a dispute say they're pleased with the outcome. | | ValueSolve is a qualified ADR provider listed on the Rule 114 ADR roster by the state of Minnesota. Each of our panelists is also listed individually on Minnesota's statewide ADR roster and qualified under Rule 114, and three of our panel  members served as chair of the Minnesota State Bar Association's 400+ member ADR Section. Our panelists abide by the codes of ethics for arbitrators and mediators established by the American Bar Association and the American Arbitration Association. Our ADR work ranges from commercial, business-to-business disputes – such as dissolution of partnerships, employee termination, professional malpractice and breach of contracts – to disputes at home involving neighbors, landlords and tenants. We list our areas of experience in the résumés that follow.Minnesota Lawyer featured ValueSolve ADR as a "Legal Innovator" in its February 11, 2011 issue. |

Patrick R. Burns
Lawyer, Arbitrator, Mediator, Special Master
Patrick Burns focuses his practice on ADR and civil litigation. He is licensed to practice law in Minnesota, Wisconsin, North Dakota and South Dakota. Patrick was recognized as a "2015 Minnesota Lawyer of the Year" by Minnesota Lawyer magazine. Since then, he has been included in the publication The Best Lawyers in America for his work in dispute resolution.  Minnesota Lawyer also named him one of 20 "Up and Coming Attorneys" in the state in 2007, and since 2014 he has been recognized as a "Super Lawyer" for ADR and litigation by Minnesota Law & Politics. Patrick is an active mediator and arbitrator who serves on the ValueSolve ADR and American Arbitration Association's (AAA) national panels of mediators and arbitrators. Patrick also serves as a mediator through the Minneapolis Department of Civil Rights and Hennepin County District Court. He was formerly vice president of the Minneapolis office of the American Arbitration Association and served on active duty as an officer and trial lawyer in the Army JAG Corps. Patrick earned his B.S., M.P.A. and J.D. degrees from the University of South Dakota, where he was formerly an adjunct professor of law. Patrick was the chair of the Minnesota State Bar Association's 400 member Alternative Dispute Resolution Section in 2011 and 2012. He earned a master of law degree (LL.M) in Dispute Resolution from the Pepperdine School of Law in Malibu, California.

Joseph L. Daly
Professor of ADR Law, Lawyer, Arbitrator, Mediator
Joseph Daly is presently an Emeritus Professor of Law at Mitchell Hamline School of Law. The "Robins, Kaplan, Miller & Ciresi Distinguished Professor of Litigation Skills and International Dispute Resolution" at Hamline University School of Law in St. Paul, Minnesota before his retirement from Hamline University School of Law. Fulbright Scholar in Alternative Dispute Resolution (ADR) at the University of Montevideo, Uruguay for 3 years. Now a Visiting Professor of Law at the University of Montevideo where he teaches "Resolving International Commercial Disputes by Arbitration" and "Alternative Dispute Resolution and American Litigation."  A trial lawyer and former partner in a Minneapolis law firm. His interest in ADR comes from the anguish and cost he observed in the Litigation process.

Linda Mealey-Lohmann
Mediator, Arbitrator, Lawyer, Former Adjunct Professor of ADR
Attorney LINDA MEALEY-LOHMANN practices exclusively in the area of ADR – as a mediator and arbitrator, handling primarily employment law and workplace disputes, and commercial and business disputes.  Linda was recognized as a "Minnesota Super Lawyer" in 2020, 2019, 2018, 2017, 2016, and 2015 and was selected as one of the 2015 Women in Business honorees by the Minneapolis/St. Paul Business Journal.  Linda has extensive ADR experience and litigation experience.  She has mediated over 400 disputes, including employment discrimination matters, commercial matters, breach of contract, construction, home improvement, and other business disputes.  She has more than 200 hours of arbitration experience. 
Prior to her work as an ADR Neutral, Linda was an employment law litigator who counseled and represented clients in litigation (state and federal court), arbitration, and mediation (beginning in 1991).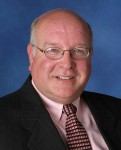 Michael D. Tewksbury
Mediator, Arbitrator, Lawyer
Michael D. Tewksbury was born and grew up in Chicago. After completing two years of college at Knox College, he transferred to the University of Northern Colorado and graduated with honors in 1975. Mike then attended law school at Gonzaga University in Spokane, Washington. He graduated with honors in 1978 and was then hired to teach at the law school. He taught legal writing and advanced legal writing classes for two years.
In 1980, Mike joined the law firm of Rider, Bennett, Egan & Arundel, an insurance defense firm in Minneapolis. He was made a partner of that firm and focused his work on insurance coverage issues, defense of personal injury cases, and also was instrumental in handling the firm's plaintiffs' work. In 1988, Mr. Tewksbury joined Schwebel, Goetz & Sieben to work exclusively on claims for injured people.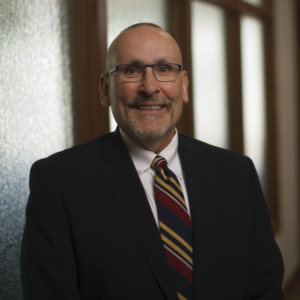 Michael S. McKnight
Mediator, Arbitrator, Lawyer
 Michael S. McKnight has been a partner in Boyce Law Firm LLP for over thirty-one years.  His practice during that time has focused on employment law related issues. 
He is an "AV Preeminent" rated lawyer by Martindale Hubbell and has been recognized by Best Lawyers, Chambers and Great  Plains Super Lawyers. His Firm was selected to be the South Dakota representative of the National Workers' Compensation Defense Network and was the first South Dakota lawyer to be inducted into the College of Workers' Compensation Lawyers. He has been named Sioux Falls Best employment lawyer multiple years in a row and has been inducted in to the National Academy of Distinguished Neutrals.